Our coaches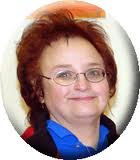 Sonya Golly-Jahn (Coach)
Sonya founded the club in 1986 with the believe that the sport should be assessable to all regardless of abilitiy and age. Sonya believe in excellence within the performance domain of the sport. She has led teams to every World Gymnaestrada since 1991 (six of them as of 2013) and aiming to bring the Alpha team to the 2015 World Gymnastrada in Helsinki, Finland.



Yun Ping (Coach)
Yun Ping is from China and has a B.A. degree in physical education. She was a Silver medalist at the China National Univercity Games.in 1988. She was a Rhythmic Gymnastics coach/lecturer at the Beijing University and also Head Instructor for a Fitness & Shaping Club. She choreographed several fitness & shaping routines for Beijing Television. When Yun Ping came to Canada, she was the head coach for National and Provincial Level gymnasts at Illusions Rhythmic Gymnastics Club.
She has been a coach of Sr. Performing Team for Alpha Rhythmic Gymnastics Club since 2004. Yun Ping is a Certified NCCP Rhythmic Gymnastics Instructor & a National Level 3 Judge for rhythmic gymnastics.